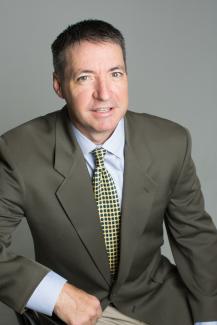 Patrick Murray, CFP®, ChFC®
Patrick Murray, CFP® co-founded Key Group Management, Inc in 1996 and serves as President of the firm. Patrick's educational background includes graduating from Villanova University. In addition, he was awarded the Certified Financial Planner™ after completing the required coursework. Pat has also earned the ChFC® designation from the American College.  
Pat's 33 year career began in 1984 while working for E.F. Hutton on the floor of the American Stock Exchange. Pat's previous work experience also included working on the Fixed Income Trading Desk for Paine Webber in New York and Los Angeles. Pat's desire to assist individuals and families with life planning decisions led him to become a Financial Advisor in 1996. His previous securities registrations include the Registered Options Principal, General Securities Representative, General Securities Principal, Financial and Operations Principal, and the series 65 Uniform Investment Adviser. Pat resides in Scottsdale, Arizona along with his wife and 4 children.